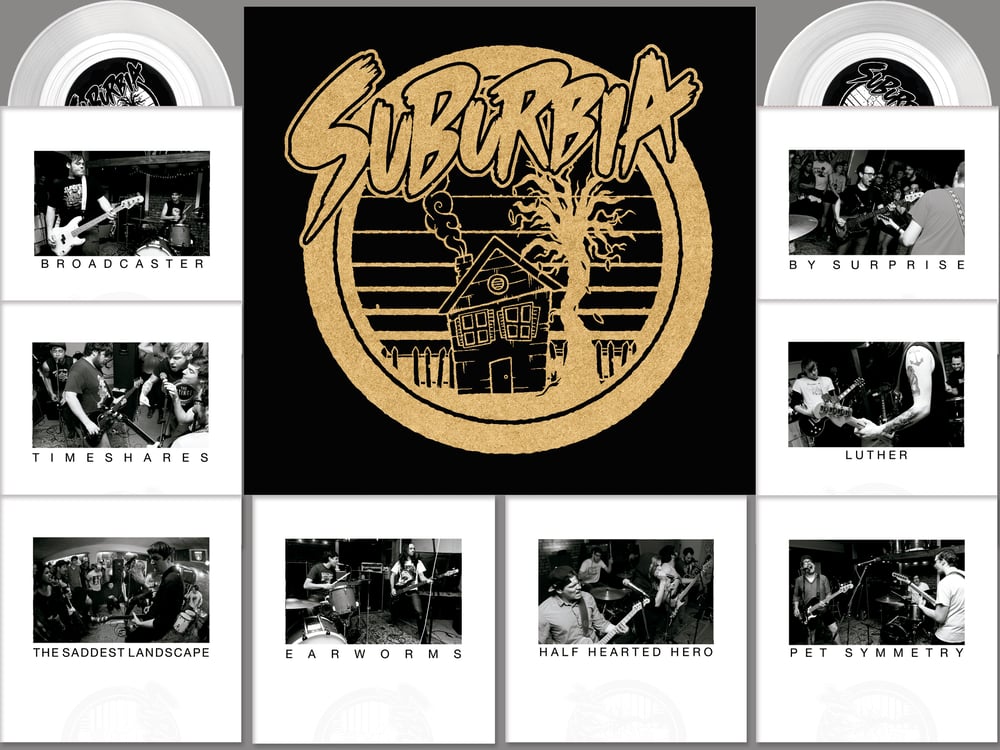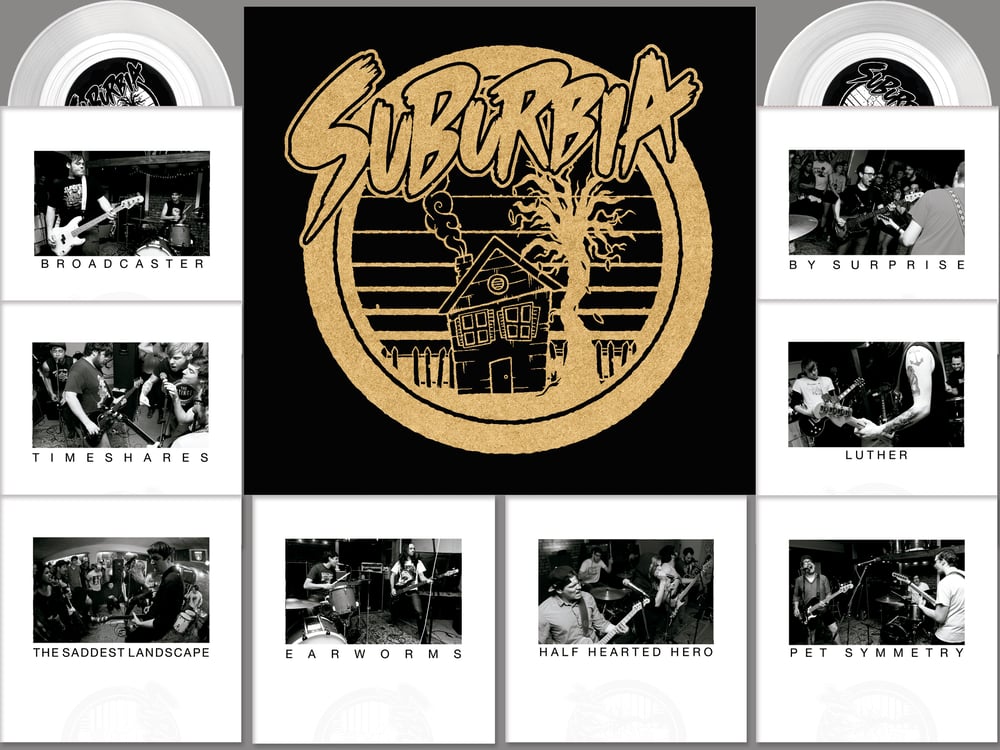 Suburbia Box Set (Clear Vinyl Limited to 100)
by Broadcaster , By Surprise , The Saddest Landscape , Pet Symmetry , Timeshares , Luther , Half Hearted Hero , and Earworms ,
$25.00 / Sold Out
A Collection of 4 Split 7"s from Bands who have played Suburbia! With new music from..
Broadcaster and By Surprise
Timeshares and Luther
The Saddest Landscape and Pet Symmetry
Half Hearted Hero and Earworms
Clear Vinyl 7"s limited to 100.
Comes in a Silkscreened Gift Box with Coozie and Sticker.